Daily Revenue
Multiple linked interactive charts that monitor and identify daily charging issues by department and statistics.  Multiple month-end projection methodologies are included.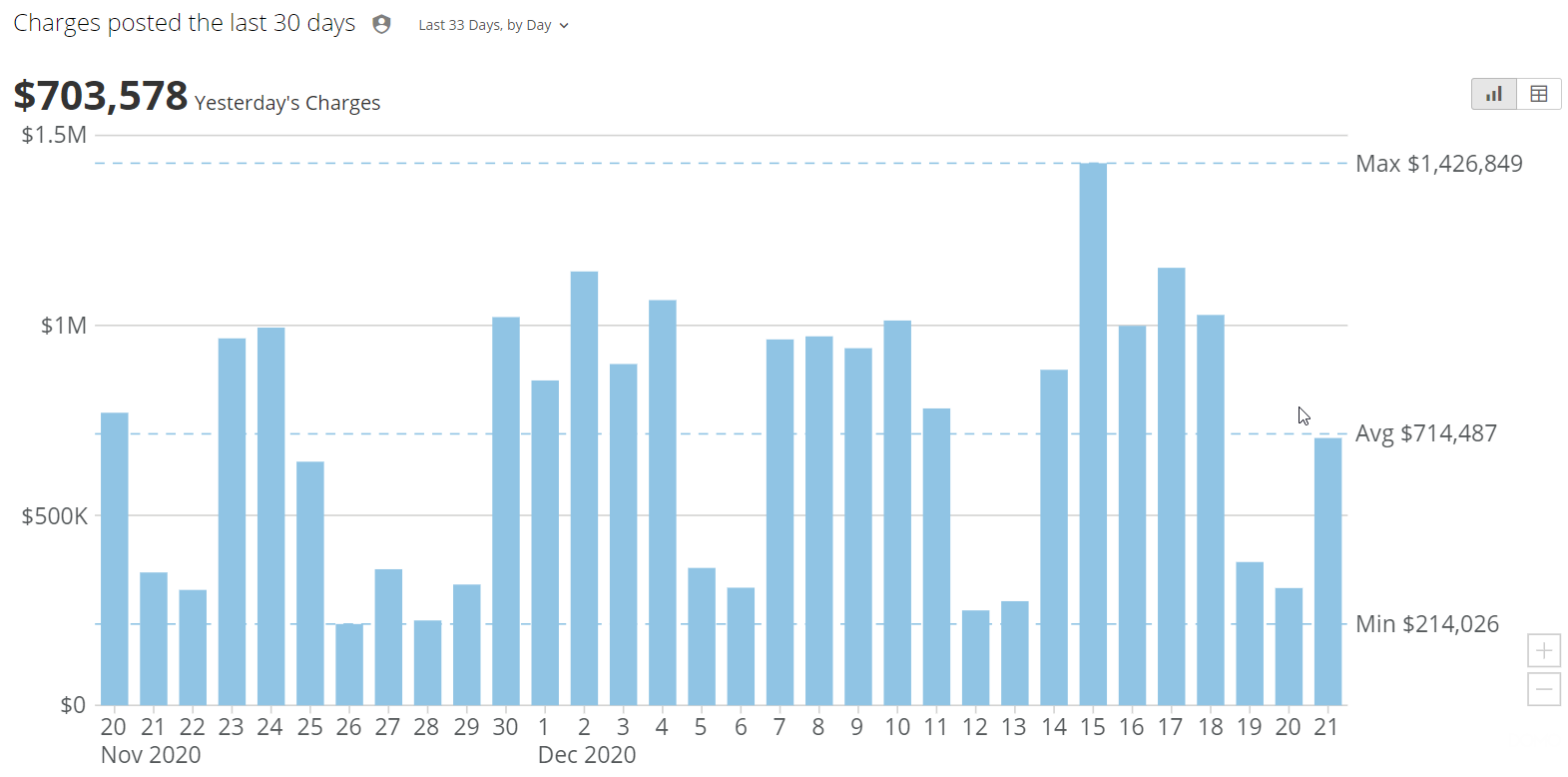 Revenue Trending
Linked interactive charts that trend daily revenue by charge code, payor, financial class, department, physician, etc.
Revenue Impact
Linked interactive charts that tell the story of why revenue is up or down over a comparative period by breaking the variance down between price and volume.