In mid-2022, Stillwater Medical embarked on a mission to significantly enhance hospital labor productivity. This article explores their partnership with Sixth Sense Intelligence, their chosen analytics provider, to analyze existing productivity, establish benchmarks and implement an advanced labor productivity monitoring platform. Within a span of under four months, Stillwater Medical achieved substantial improvement while reducing full-time equivalents (FTEs) by 6.5%
About Stillwater Medical

Stillwater Medical is a not-for-profit community health system dedicated to delivering compassionate care and excellence to patients in north central Oklahoma. With over 150 physicians and advanced practice providers covering 40+ specialties, Stillwater Medical is committed to investing in advanced medical technology and consistently ranks among the top 100 places to work in healthcare. Trusted as a healthcare partner of choice for Oklahomans, Stillwater Medical takes pride in delivering exceptional healthcare services to their community.
The search for a new labor productivity and data analytics provider
Due to dissatisfaction with their previous data analytics provider, Stillwater Medical sought a new solution that would enable them to upgrade their analytics capabilities. The primary goal was to find a partner with both healthcare labor productivity expertise and technology to support their long-term labor management program. Specific productivity goals included:
Reducing reliance on expensive contract staff
Improving departmental efficiency
Stillwater Medical evaluated various options, including building their own solution utilizing platforms like Tableau. Ultimately, they discovered that Sixth Sense Intelligence offered a cost-effective solution with hundreds of foundational and custom dashboards, eliminating the need for additional expensive hiring or investment in costly technology. Sixth Sense Intelligence played a pivotal role in helping Stillwater Medical gain transparent insights into their data, particularly regarding hospital and physician provider performance and professional billing.
The Solution–6 Steps to Greater Hospital Labor Productivity
This project involved a three-month commitment, during which executive support and regular progress review meetings were crucial.
Productivity Analysis: First, Sixth Sense worked with Stillwater Medical to analyze labor productivity and establish benchmarks. This process involved identifying areas requiring improvement in charging and billing practices to align with productivity standards. Specific departments, such as radiology, were closely examined to analyze data and determine optimal staffing levels.
Agreement on Benchmarks: Following the analysis, executives validated the productivity standards and each department participated in a review of the labor benchmarks.
Staffing Grids for Every Department: Next, Sixth Sense developed staffing grids for all departments, from nursing to radiology, based on each department's volume. These grids enabled each department to understand if they would meet their budget targets, and to assess the impact of staffing changes on their budget.
Custom Dashboards: Sixth Sense then leveraged the SMaRT Analytics platform to develop a custom dashboard. This customization enabled individual departments to visualize FTE and labor dollar opportunities by pay period and pay types over time.
Productivity Monitoring: Along with the custom dashboard development, Sixth Sense established a system to monitor productivity and create accountability, with results automatically produced and distributed via email every two weeks.
Training and Ongoing Coaching: In addition, all managers were trained to effectively use the SMaRT Analytics Platform and the emailed analytics, and continuously coached to enhance their understanding of the data.
Results
The productivity project commenced in late summer 2022, and resulted in a reduction of approximately $4 million annually from Stillwater Medical's labor expense. Additional key outcomes include:
Overall productivity increased to 99% from the previous standard of 93%
Updated staffing grids based on new productivity standards
Most departments meeting or exceeding productive hours per unit of service
Enhanced ability to review data to effectively manage premium pay
Timely data-driven decisions replaced outdated decision-making practices
How long did this hospital labor productivity project take?
The hospital labor productivity project was accomplished by Sixth Sense Intelligence in just over three months, greatly reducing the typical timeframe of six months to a year for similar projects conducted by consulting companies.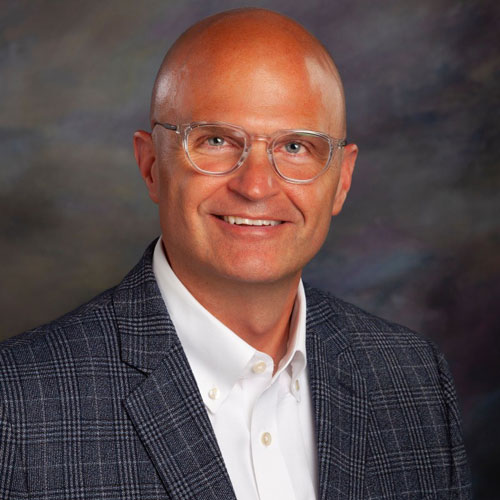 "It's gone better than I could have imagined," said Alan Lovelace, VP/CFO at Stillwater Medical. "We have continued with more monitoring throughout this year and we are thrilled with the productivity project, the SMaRT Analytics platform and the training provided by Sixth Sense for our management team."
Conclusion: Discovering Revenue and Cost Saving Opportunities
In addition to the $4 million productivity improvement project, SMaRT Analytics consistently reveals untapped revenue and cost-saving opportunities for Stillwater Medical through the automated production and presentation of timely, accurate hospital and clinic data.
By consolidating data from various sources into a single analytics platform, SMaRT Analytics eliminates the need for users to access multiple tools or systems.
Investing as little as an hour a month to review SMaRT Analytic dashboards, Stillwater Medical will continue to realize significant revenue and cost saving opportunities. In addition, the Sixth Sense Intelligence team is always available to help all levels of leadership understand what their data is telling them.
Interested in Upgrading Your Healthcare Analytics Capabilities?
Connect with the Sixth Sense Intelligence team today to streamline your workflows and gain valuable insights to significantly improve your operations.