What is your plan to improve margins when traditional methods fall short?
With our Healthcare Operational Intelligence Two-Week Assessment, choose a standard opportunity analysis*, or let us explore opportunities you believe exist but haven't had the resources to look into. Either way, you have nothing to lose and everything to gain.
Click below to learn more or call George Krueger at 480-773-8770.
* Minimum Net Patient Revenue requirements apply to our standard opportunity analyses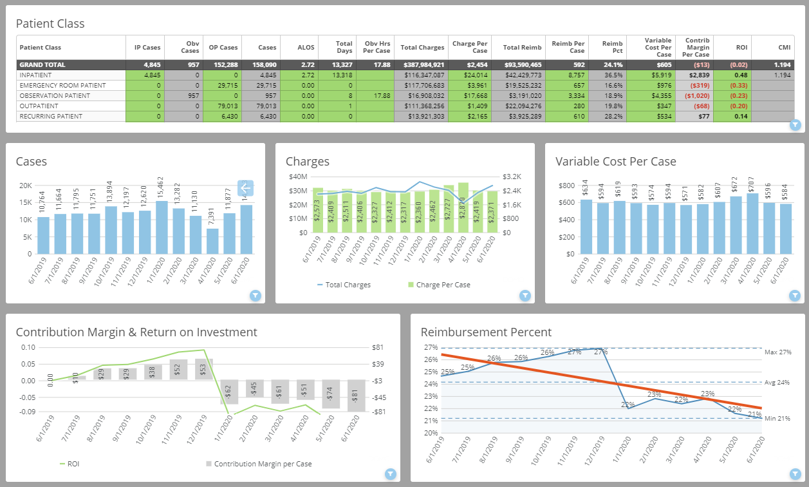 Healthcare CFOs Love SMaRT™ Analytics
I can pull up the application with the executives in a room and click. I don't have to explain what the data tells them—it is just there. READ MORE

What you get with the Healthcare Operational Intelligence Rapid Assessment
Our standard opportunity analysis identifies your net revenue opportunities by diagnosis, payor, and provider that you can realize through improved documentation and/or properly identifying patients' statuses.
We generate a dynamic dashboard from a single file/report that highlights where you are performing well and where quantifiable opportunities exist.