Southwestern Ohio Financial healthcare leaders face numerous challenges, as discussed during the recent Southwestern Ohio HFMA Spring Institute executive panel.
The panel included Billie Jean Mounts, Chief Revenue Officer of Bon Secours Mercy Health, as the moderator. The participants shared their concerns and insights, shedding light on the issues that Ohio healthcare leaders currently grapple with.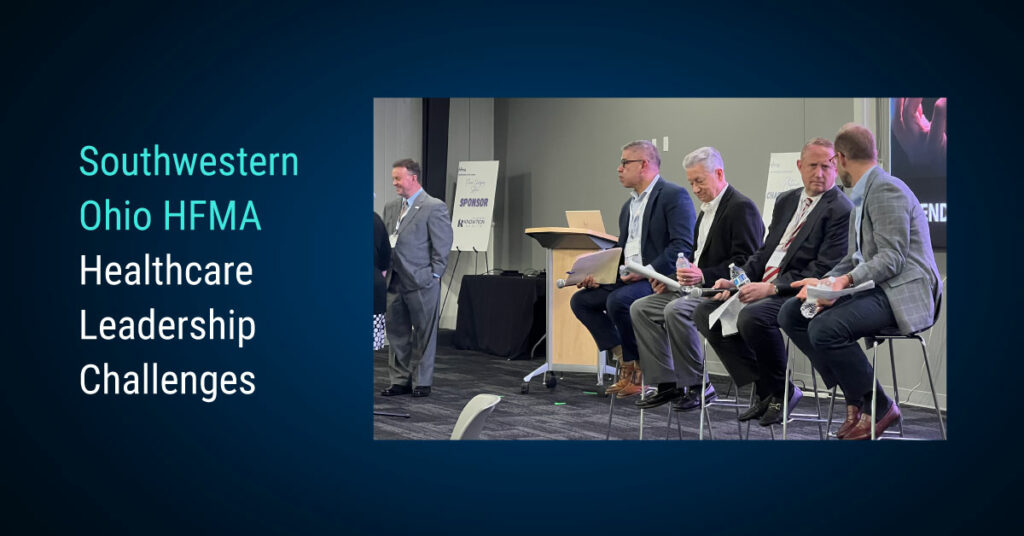 Mike Taylor, Vice President, Strategic Pricing & Reimbursement at Cincinnati Children's Hospital Medical Center, highlighted the financial pressures faced by the healthcare system. Despite being ranked #3 in U.S. News & World Report's Best Children's Hospitals 2022-2023 Honor Roll for children's hospitals, Cincinnati Children's faces rising care delivery costs, with the latest data showing a 22% increase. Reimbursement from payors has been challenging, and slow inflation adjustments and increasing administrative requirements add to the burden. Taylor emphasized the impact of Medicaid, which accounts for 50% of their revenue, and the potential loss of eligibility after the COVID public health emergency ends. Additionally, payors use policies to change contracts, adding complexity.
Andrew DeVoe, Executive Vice President and CFO of TriHealth, shared insights from his experience in the healthcare industry. He discussed the significant impact of inflation on their operations and highlighted challenges in the market, particularly the costs related to white-collar jobs. DeVoe also mentioned that the lack of consolidation only adds to cost pressures. TriHealth has weathered the storm better than most—their 3-4% margin comes equally from hospital operations and joint venture investments. In addition, value-based contracts have been a source of success for them. However, they face a higher denial rate than other institutions and are working to understand and address the root causes. DeVoe also expressed concerns about media scrutiny and the need to change lawmakers' perceptions of non-profit hospitals.
Lee Lopez, CFO of The Jewish Hospital Mercy Health, focuses on operational efficiency and revenue optimization. Agency staffing spend and nursing burnout are major concerns that need to be addressed. Lopez stressed the importance of collaborating with others in the city to improve efficiencies outside of salaries, wages, and benefits. They are also working on improving payor receivables, reducing denials through appeals, and addressing issues like duplicate claims. Capital planning has become much more selective, and fiscal responsibility is crucial. The rebound from challenging times is expected to take a while, and advocacy among healthcare organizations is important.
Ted Scherpenberg, Vice President and Chief Financial Officer of Christ Hospital, highlighted the cost of labor as a significant challenge and indicated that they are operating at a 2-3% margin. As a mission-based organization, ensuring adequate nursing supplies and care readiness requires investments like nursing staff raises that they cannot undo. The hospital strives for daily efficiencies and has been able to decrease travel agency nursing costs by 50% compared to last year. However, they face challenges in managing payor costs, and Scherpenberg emphasized the need to pass on these costs so they can continue fulfilling their mission. Denials, budget forecasting, and competition were also key concerns discussed. The CFO believes technology will play a crucial role in helping leaders understand financial trends to solve these issues.
Ohio healthcare leaders face a multitude of challenges—financial pressures, reimbursement difficulties, rising costs, denials, labor expenses, media scrutiny, and the need for operational efficiency are among the top concerns. Collaboration, advocacy, and leveraging technology are seen as crucial strategies to overcome these challenges and ensure the survival and success of healthcare organizations in Ohio.
---
In this time of shrinking healthcare revenues, Sixth Sense Intelligence's mission is to help you use data to discover opportunities to reduce costs and increase revenue.
Contact us to learn more!