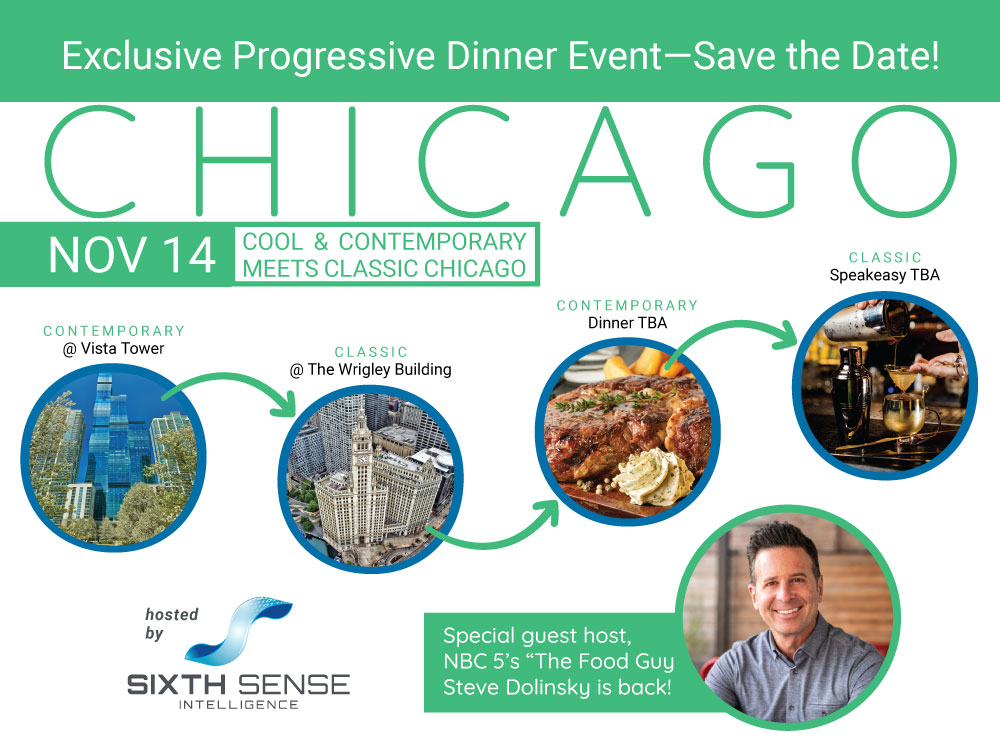 We are excited to return to Chicago for the upcoming Becker's Hospital Review 11th Annual CEO + CFO Roundtable this November.
Calling all C-suite healthcare executives–We'd love you to join us for an exclusive progressive dinner on Tuesday, November 14, with special guest host Steve Dolinsky, Chicago NBC 5's "The Food Guy."
To reserve your spot, contact George Krueger at george.krueger@6intelligence.com. We look forward to seeing you in Chicago!